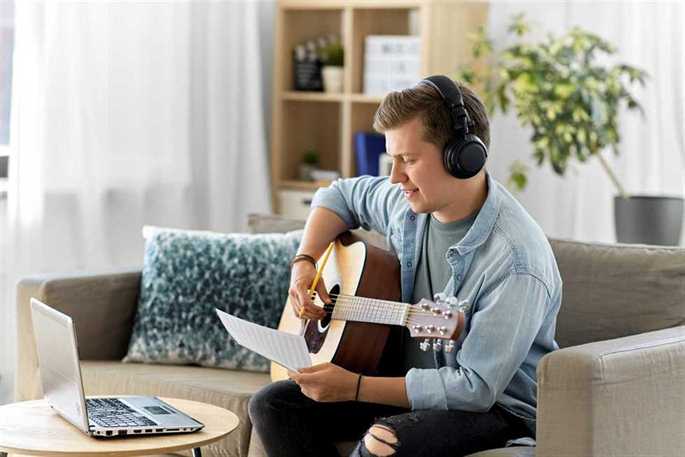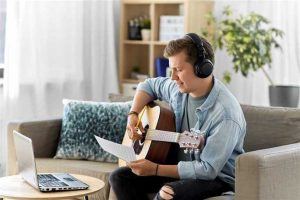 This year, online learning has become the new norm. Schools have closed and families have stayed inside in their efforts to maintain physical distancing. But for those who want to further their education during this time, the pandemic might stand in the way of their goals. Thanks to technology, there's a solution to this problem – virtual lessons. They have risen in popularity since the outbreak of COVID-19. While some students will miss the intimacy of an in-person lesson, online learning has its advantages:
Virtual lessons are convenient
When you take lessons in your home, you can do them in your pajamas. Sound cozy? It doesn't matter if it's raining or snowing outside – the weather won't interfere. Another reason they're convenient is that scheduling is flexible. You can select a time slot that will work best for you. 
You can warm up beforehand
The pre-lesson jitters can get the best of anyone. Travelling to a studio means you have to jump right into the lesson as soon as you arrive. It can greatly ease your tension when you can take the time to warm up before a lesson – at home, you'll have the time to do so. You can practice the skills that you've learned during the previous class so that you're ready to build upon them. 
Distance is no longer an obstacle
Have you always wanted to take music lessons, but you live too far away from a studio? If you reside in a rural area, making travel arrangements may have prevented you from following your passion. Online lessons make learning music accessible to everyone. All you need is an internet connection and an instrument to begin virtual lessons.
You'll feel more comfortable
 For some students, it can be anxiety-inducing to travel to a music school and take lessons in-person. They would prefer to be in the comfort of their own homes rather than learning face-to-face. With less anxiety, pupils may feel more comfortable to play to their best ability. Online learning allows anxious students to focus on the material and work on their musical skills. By taking lessons in a familiar place, many students feel more at ease. 
It's safe
During COVID-19 times, everyone wants to minimize their exposure to the outside world. You won't be in contact with anyone when you learn online via Skype or FaceTime. Taking lessons using your internet connection means that you are adhering to physical distancing measures. Those who are immunocompromised, have respiratory conditions, or live with vulnerable family members can take comfort knowing that online music lessons are completely safe. 
Use your computer to record the lesson
 Practice makes perfect. Sometimes, there's too much to absorb in a lesson to retain all the material. Online learning gives you the ability to record lessons and watch them at a later date. Don't fret if you miss a few chords in your guitar lesson (see what we did there?). Simply return to your virtual recording at a later date to review what you didn't catch the first time. During challenging parts, you can rewind the video and play it again as many times as you need to. 
You can use the instruments you have at home
If you're a pianist, then you know that there's no way you can move that massive instrument to and from your home whenever it's time for a lesson. Now, imagine this scenario with online lessons – it's not a problem! When you're able to play on the instruments that you're most familiar with, you'll be able to perform to your highest ability. 
Save travel time
Arranging rides eats up time in your day, and may be complicated. If you need someone to drive you back and forth, they're stuck waiting while you take your lesson. And what happens if you're running late due to traffic? With online lessons, all these stressors are avoided. Before, you needed a car and a license to arrive on time. Now, all you need is a computer or phone with a camera and internet connection. No more commuting means you'll have extra time to play your favourite instrument! 
Your first lesson is free!
Academy of Music offers a free first lesson when you sign up for online music classes in Brandon. This allows you to try our program without any obligations. You'll be able to decide if online lessons are right for you, with no strings attached (see what we did there?). Visit our website to register for your first free online lesson today!