Online French Horn Lessons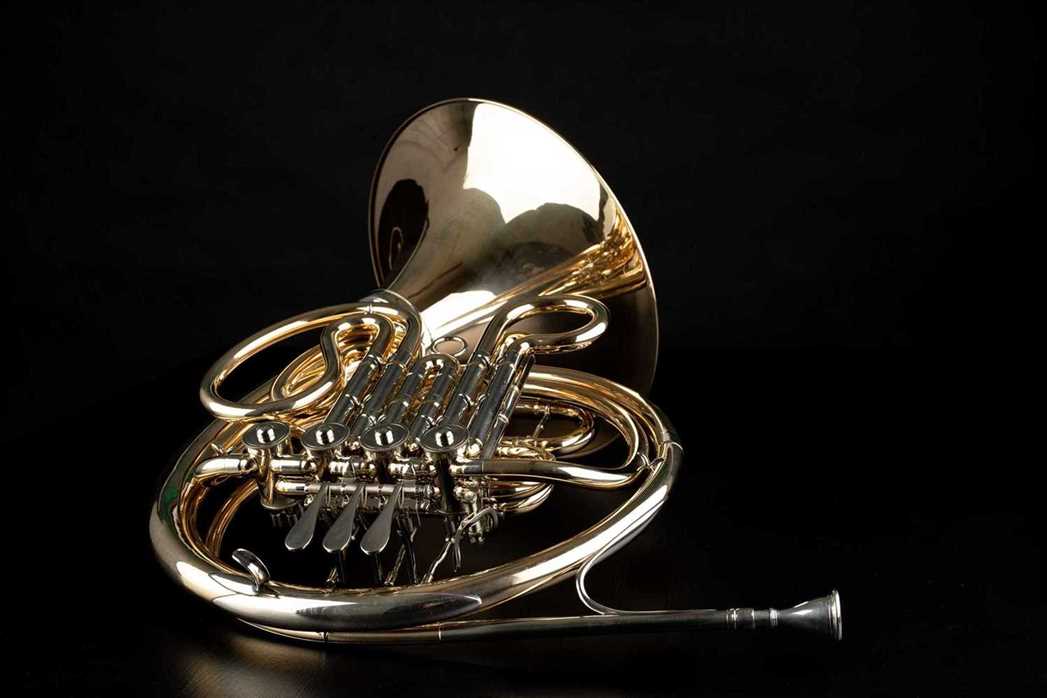 We teach the horn through three different tracks. The first is the inimitable Hal Leonard's Essential Elements course. We love it because it offers something for each type of learner – videos for visual learners, reading for linguistic types, and of course, music for auditory learners, and of course, plenty of horn practice for kinesthetic learners. Combining all different types of learning is the best way to cement good practices, and coupled with our teaching regimen, you'll be on your way to becoming a master hornist in no time. You'll learn music theory, how to read music, and of course, how to play – best of all, everyone learning Essential Elements learns the same repertoire, so you'll be able to play in a band, each technique compounding on the lessons of the last! For more advanced hornists, we offer Royal Conservatory courses, the gold standard for any aspiring professional musician. The Royal Conservatory exams are tough, no doubt about it, but our instructors will ensure that you have the skills and confidence you need to ace them. These two course tracks might not suit everyone's needs, but never worry; our instructors can personalize a program of study that best suits the needs of the student, whether it is to get a head start with a school band program, to reinforce and supplement a current school band program, to prepare for a university music program or just for fun!
The French horn, today more commonly referred to as simply "the horn", is an instrument that has gone through many changes over the years. The sounds the most common variant, the double horn, can make, span over four octaves, from deep, rich and warm lows to vibrant and bright highs. The instrument has been used for centuries in orchestral compositions, and can be employed as a solo instrument or in groups, like brass quintets. We love the expressive tones this instrument can create, and we can't wait to help aspiring hornists learn to play.
We do this by offering in-home horn lessons, great for players of all ages and experience levels. They're great for parents, because you can listen to your child grow and develop their musical skills from the comfort of your own home; no need to rush around after work to bring your kids to music lessons. You can enjoy their progress while you're doing chores, or just unwinding from a long day. These lessons are great for kids, too, because they get to practice in an environment that's familiar to them. In the same vein, in-home lessons are wonderful for adults; they're practical, because you don't have to leave your house, and it's easier to dive into the unknown when you're surrounded by familiar conditions.  
The horn is one of the most unique instruments you can find. For one, the fingerings of the French horn are done with the left hand. The reason for this is pretty interesting: back in the day, valves hadn't been invented, so to change what notes were being played on the horn, players would put their hand into the horn's bell in order to affect air flow. Today, horns have so many valves and tubes that you can play in multiple octaves, a far cry from the horns of old. The brassy sounds of the horn have been employed by all kinds of composers, in order to evoke the sounds of the hunt, in order to create expressive, Romantic compositions, or to create haunting, ethereal tones.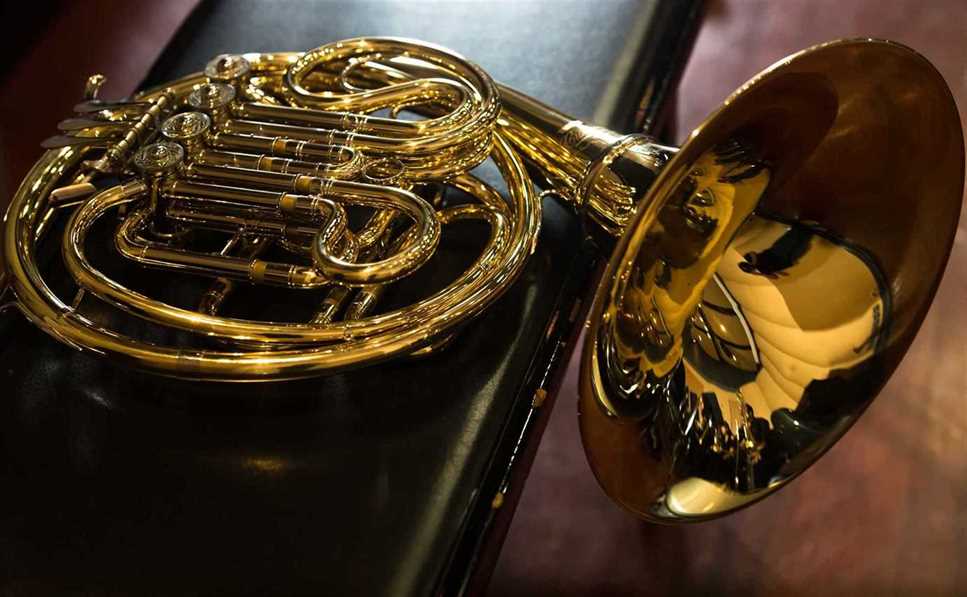 Orchestral compositions aren't the only ones to use the horn, either; many contemporary pop composers have gravitated towards the horn for its wide range of expressive tones. You can look to the greats: "God Only Knows" by The Beach Boys, "Sergeant Pepper's Lonely Hearts Club Band" by The Beatles, and "After the Gold Rush" by Winnipeg's very own Neil Young all feature the horn. More recent producers have used it as well; you can find the horn all over Bon Iver's Bon Iver, and in Kanye West's "All of the Lights".
When you learn the French horn, you're learning so much more than just how to play an instrument. You're learning manual dexterity, breath control, diaphragm control, lip control – there's an inherent physicality to playing the instrument. You'll also learn to read and understand music, a whole new language, which develops your rational intelligence. Smarts aren't enough to play well, though; you'll develop emotional intelligence as you play what you feel. You'll develop confidence, the confidence that comes from practising something you knew nothing about until you've mastered it. You'll develop yourself, on this road to becoming a hornist; let us be your guide.