Online Viola Lessons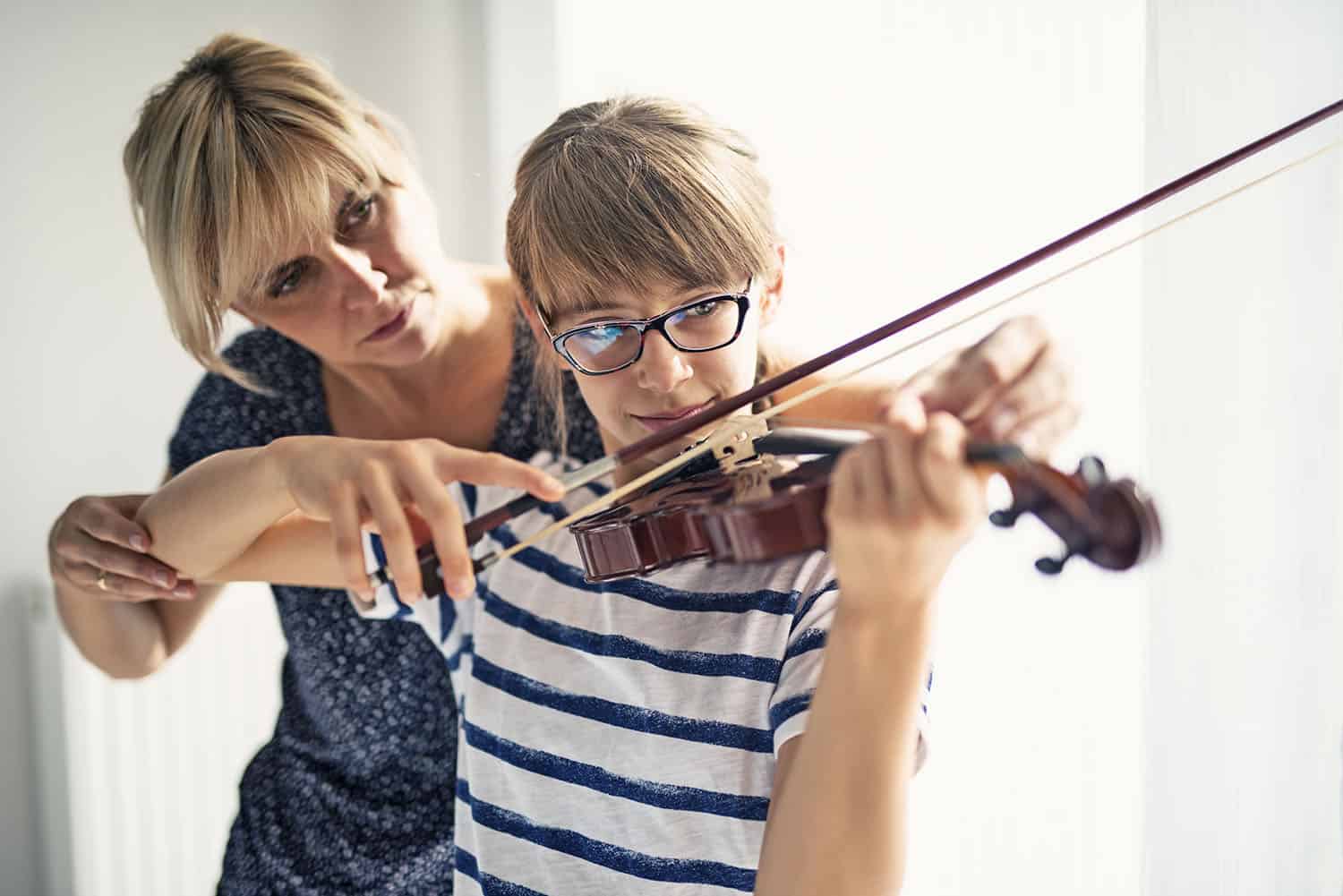 We offer a few different ways of learning the viola – every learner is different, after all, and we want to accommodate everyone. The first course track we offer is the brilliant Hal Leonard's Essential Elements. This course is great for new violists, because it takes you through everything, from learning to read music to how to position your bow hand and your fingering hand, to how to play a plethora of different compositions. The course uses a natural progression, each lesson compounding on the last, and it offers video, audio, and written elements in order to cater to all types of learning. Best of all, each Essential Elements course uses the same song, so you can learn different instruments with friends and family and form a band! For more advanced violists, we offer Royal Conservatory courses; aspiring musicians know that the Conservatory is the gold standard for professionalism, with successful examination from the Conservatory often being used for secondary school course credits. Should these course tracks not suit your needs, don't worry – we really do want to create something for everyone. That's why our instructors can personalize a program of study that best suits the needs of the student, whether it is to get a head start with a school band program, to reinforce and supplement a current school band program, to prepare for a university music program or just for fun!
The violin family is full of wonderful stringed, bowed instruments; one of the most beautiful among them is the middle child, the alto, the viola. The viola is about an inch to an inch and a half longer than it's more well-known siblings, and has a deeper, lower sound. There's plenty of incredible music composed for the viola; while at first it was simply used to fill in the middle of the string section, composers came to value it as an incredible solo instrument. We won't let this middle child be neglected; we love all strings here at Academy Music, and we're happy to offer viola lessons for violists of all skill levels.
Our lessons happen in home, which comes with a lot of advantages. Parents benefit from reduced travel time; you get home, and the music lessons come to your child, instead of having to drive them around Winnipeg! That way you can listen to your child's viola skills develop while you relax, do chores, or whatever else you want to do around the house! The system is great for the kids, too; we've found that teaching music in-home creates a level of comfort that allows children to dive into the unknown with more confidence. That logic applies for adults, too; you don't have to travel to your lessons, and you'll be able to learn something new surrounded by the familiar.
The viola is an exceptionally fun instrument to learn. There's a wide variety of different techniques you'll learn; here's a few samples. You might not know that upbowing and downbowing produce two different sounds – you might not even know what upbowing and downbowing are! You can ricochet your bow, you can play with your fingers, you can produce icy sounds near the bridge (sul ponticello), or warmer sounds near the fingerboard. You can play works by Berlioz and Strauss as a soloist, and plenty of other works as an inner voice.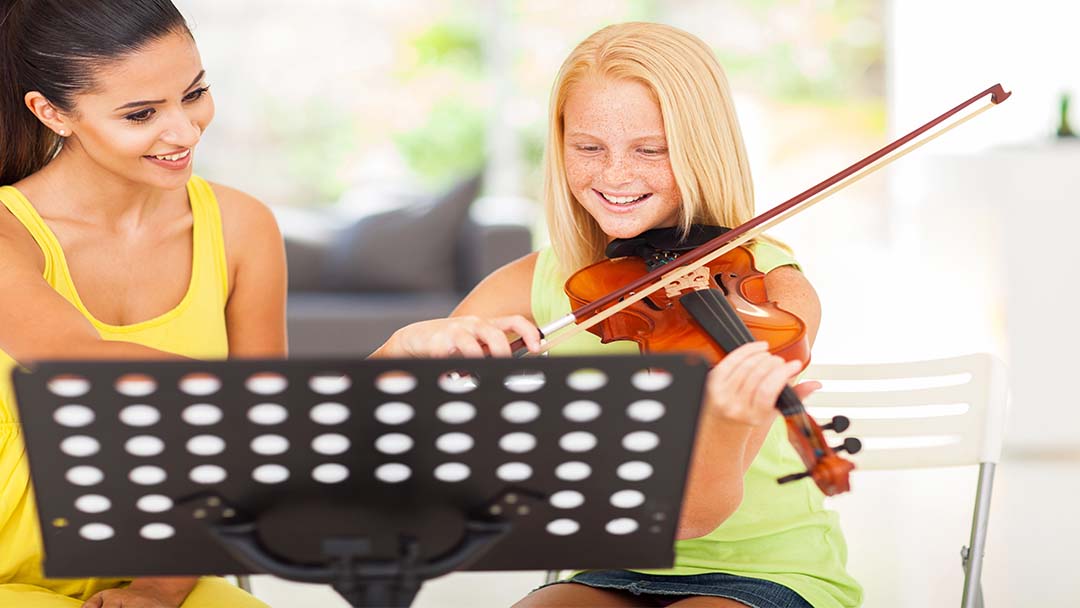 The viola is by no means limited to classic, orchestral compositions, either; the instrument has been used in a wide array of different contemporary pop songs. Vampire Weekend use viola in their tune "The Kids Don't Stand a Chance", and the Beatles use it in "Eleanor Rigby". More experimental rock composers love the instrument, too; ambient master Brian Eno used the instrument on his seminal album Another Green World, and The Velvet Underground used viola frequently in their works.
There's so much to gain from learning the viola. First and foremost is patience; you'll start small, playing a few notes here and there, until eventually, you can play full solo performances. You'll learn confidence, too, as you begin to master an instrument that was once unfamiliar to you. You'll develop your rational intelligence and linguistic intelligence, as you learn to read and understand music; you'll develop emotional intelligence as you learn to interpret it, pouring your heart and soul into the music. You'll learn manual dexterity, you'll learn rhythm, you'll learn so much on your road to being a violist – let us guide you.