Piano Sales & Service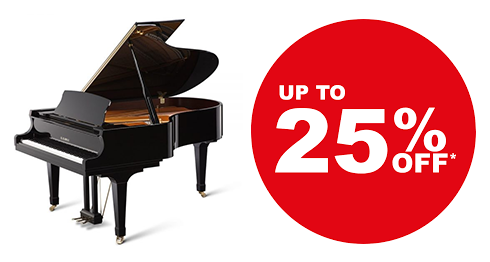 Contact our piano sales manager Doug Mymryk
Ships from Kawai Warehouse

NOT Showroom stock!

Includes delivery, tuning and New Kawai Warranty!
Portable Models up to $300 off!
ES8 Digital Piano

ES8 MSRP $2,149.00

Now $1,849.00!
The ES8 digital piano is the perfect portable piano for any musical occasion. Whether you're transporting your instrument to a performance or have limited space, the ES8's compact and lightweight frame really packs a punch with premium features such as Responsive Hammer III keyboard action and breathtaking sound captured from our flagship Shigeru Kawai SK-EX Concert Grand Piano.
ES10 Digital Piano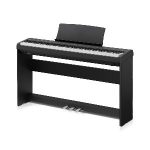 ES110 MSRP $1,149.00

Now

$899.00!
The ES110 digital piano offers the touch and tone of a fine acoustic piano in a lightweight and affordable portable digital piano package. Featuring the Responsive Hammer Compact keyboard with 88 grade-weighted keys and Kawai's unique Harmonic Imaging Sound Technology, the ES110 delivers a realistic and highly-enjoyable musical experience. Additional features such as the built-in lesson function make the ES110 an ideal starter instrument for the beginner.
For a complete list of all models available please visit https://kawaius.com
The Academy of Music is pleased to be the official dealer of Kawai upright, grand and digital pianos in Winnipeg, Manitoba, Canada.
Kawai was founded in 1927 by Koichi Kawai, and has grown to become one the largest and best-known musical instrument companies in the world. Kawai America Corporation and Kawai Canada Music offer a complete line of pianos, digital pianos and professional keyboards to musicians across the United States and Canada through a network of authorized dealers.
Piano Tuning and Repair Service
The Academy of Music offers service on all acoustic and digital pianos including tuning, regulation and repairs by certified piano technicians. Please contact us for an appointment.