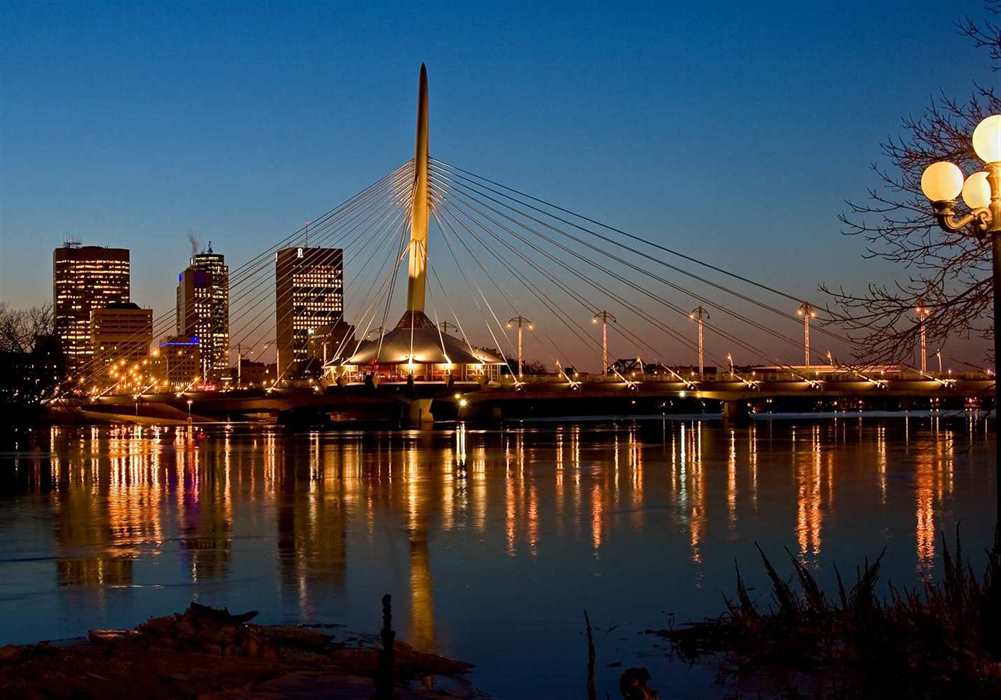 Winnipeg has had an outsized effect on the music world considering our population. From classic rock to hardcore underground metal, Winnipeg musicians have had substantial influence across genres and eras. We want to help you carry the torch of these greats; after all, a Winnipeg music school should pay tribute to the amazing people from the city we live in. We'll go through some well known classic, some more obscure, experimental influencers and some exciting up-and-comers!
The Legends
These are the folks from Winnipeg we know you know – if you don't know, you're about to have some amazing listening experiences.
Neil Young: If you don't know Neil Young yet, it's time to pick up After the Gold Rush and give it a listen. Folks often think of Mr. Young as a folk musician, but he's also known as the Godfather of Grunge – if you want to understand why, listen to the heavily distorted guitars on "Southern Man", hear his voice strain as he almost shouts at the end of the verses going into the guitar solo. His influence on folk and modern music can't be understated; read this CBC article on his impact on other Canadian artists for a small glimpse into his overall effect on modern songwriting. Young lived in Winnipeg during his formative years as a teenager and young singer-songwriter.
The Guess Who: You've probably heard "American Woman" and "These Eyes" enough times that just reading the titles got them stuck in your head. The Guess Who, and their spinoff, Bachman-Turner Overdrive, produced hit after hit, canonized in the upper echelons of the classic rock hierarchy. Listen to "Undun" for a deeper cut by these legends; its hypnotic repetition of the phrase "she's come undone" over subtly shifting instrumentals will make you consider songs in terms of the mood they set instead of their progression.
The Left-Fielders
These two don't play baseball for a living, but they do make music from out of left-field; they've left an indelible mark on experimental and cutting edge musicians around the world, even though you might not have heard of them.
Venetian Snares: Aaron Funk, better known as Venetian Snares, is probably not the most willing representative of the city; after all, he did release an album called "Winnipeg is a Frozen ****hole", a sentiment we can probably all commiserate with when it's -50 outside. Nonetheless, his music is among the most experimental you can find, and he's a prolific composer, having released dozens of EPs and LPs. His style is characterized by fast, odd-time signature beats and strange samples; he's incredibly influential in the world of breakcore and its derivatives in electronic music.
KEN Mode: This three-piece has made some of the most pummeling, aggressive music you've ever heard in your life; merging hardcore punk, sludge metal and noise to create visceral, dissonant music you can bang your head to. This album certainly isn't for everyone; as you might have guessed from the styles they draw from, it can have a misanthropic feel, with curt, shouted vocals and menacing bass. For those who enjoy them, though, there's nothing quite like KEN Mode's aggressive, complex music.
Up-and-Comers
These bands haven't achieved the fame, notoriety or influence of the other members of our list – yet. We highly recommend keeping an eye on them, because we expect great things to come; they're really good bands.
Royal Canoe: This Winnipeg indie pop band is here to show that music can be experimental and catchy. Their tunes will get stuck in your head for days, but the subtle nuances – a synth note here, a bit of distortion there – will leave you bewildered at their compositional abilities. Their beats can sometimes feel like they're still buffering, but you'll still be tapping your feet; it's a strange feeling, but one we're sure you'll appreciate.
Red Moon Road: Folk rock is far from dead: it's living and breathing in this three piece band that will use any acoustic instruments they can get their hands on to create breathtaking songs that you'll want to take with you down country roads. Between their imaginative, evocative storytelling and their layered, thoughtful songwriting, we're sure you'll be hooked.
There are so, so many more Winnipeg musicians; there's just not enough room to talk about them all. As you learn more about playing, reading and composing music, you too might join the echelons of great musicians from our great city; we hope you will.