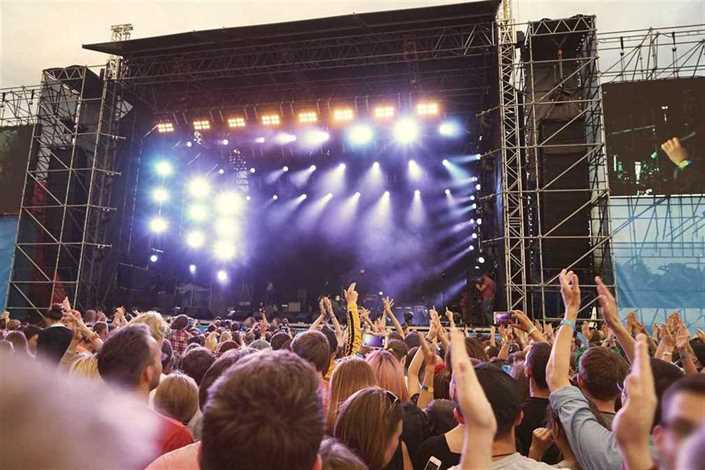 Manitoba is a province dedicated to culture and music; Winnipeg is known as a city of festivals. Here at Academy Music, we don't just strive to be a Winnipeg music school; we strive to support music in our province in as many ways as possible. We know that musicians are music lovers, first, and that inspiration will often strike when listening to gorgeous music played by someone else. Put all of this together, and we'd be remiss if we didn't create a list of some of Manitoba's most exciting music festivals.
The Big Ones
CountryFest – Dauphin, MB (June 27-30, 2019): One of Manitoba's most well-known music festivals, CountryFest is a celebration of all things country. This festival features A-list international acts as well as independant and local acts, all of whom celebrate country music in its many forms. From bluegrass and outlaw to gospel and pop country, this legendary event has something for country fans of all stripes. There's camping passes, too, so you can spend the whole weekend in the midst of other country lovers; it can get pretty rowdy, so the campsite probably isn't the place for kids, but all in all it's an extraordinarily good time.
Folk Fest – Bird's Hill Park, MB (July 11-14, 2019): From it's humble origins as a celebration of Winnipeg's Centennial, Folk Fest has gone on to become one of Manitoba's biggest celebrations of music. While the focus is still folk, recent years have seen an influx of groups from all genres – indie rock, electronic, rap, and more can all be found. There are a myriad of stages and shows playing all weekend long, workshops where you can learn to play music, and collaborative jams – the environment is a music lover's paradise. There's weekend camping, too, which is divided into two campgrounds – Festival and Quiet. The Festival Campground can get pretty extreme, so it's probably not best for children; the campground experience is pretty surreal (you'll know what I mean when you go).
JazzFest – Winnipeg, MB (June 18-23, 2019): Those who said that jazz is dead tolled the bell far too early; jazz is alive and breathing, and the 30th anniversary of JazzFest is shaping up to be one of the best yet. The best part of JazzFest? Even if you don't have any money, you can catch incredible live acts at The Cube in the Exchange District; there are also paid shows you can go to in venues around the city. There's a lot of energy that went into this year's festival, from a special venue set up by the folks who do RAW: Almond, to shows in our very own Museum for Human Rights. As usual, JazzFest will feature internationally acclaimed acts, as well as independant and local jazz musicians who are ready to break onto the scene.
MEME – Winnipeg, MB (TBA, 2019): Memes mean many things, to many people, but this MEME is the Manitoba Electronic Music Expo. The event usually takes place in August, and it focuses on electronic music of all kinds, from techno to trip-hop. They offer a lot of free shows at the Cube in the Exchange, so if you feel like dancing the night away you'll be in good company; there are also shows you can pay for at a variety of different venues. Well-known acts from around the world, local producers with a fresh beat – an eclectic and exciting array of electronic musicians show up every year for the MEME experience.
Home Grown
Rainbow Trout Music Festival – St. Malo, MB (August 16-18, 2019): Started by a few friends who wanted to see if a power generator could elevate their camping experiences near a watering hole at an abandoned quarry, the RTMF is entirely volunteer run, and dedicated to showcasing local musicians. The festival is focused on inclusivity, creating a welcoming environment for anyone who loves swimming, camping, music, and people. Their focus on local artists means you'll hear music of all genres at the festival, much of which will be cutting edge. As with all campground experiences, you may not want to bring your young kids; things tend to go pretty late!
Real Love Summer Fest – Teulon, MB (July 26-28, 2019): Real Love are a local concert promoter focused on accessibility and compassion – they even offer free tickets to shows for those who can't afford them! Their Summer Fest in Teulon showcases independent artists of all stripes, from Manitoba and abroad. There's camping, there's local vendors providing food for people with all types of diets, there's music you probably haven't heard and are sure to love in an environment that fosters community.
Harvest Sun Music Fest – Kelwood, MB (August 16-18, 2019): Their tagline "Family. Community. Sustainability." tells you much of what you want to know about this beautiful festival in Kelwood. Local musicians, local merchants, and locally-sourced and grown food; this festival is all about reaping the wonderful harvest of Manitoba's vibrant music and agricultural scene. The festival has camping, and it's great for kids and parents alike.
Harvest Moon Festival – Clearwater, MB (TBA, 2019): When there's a festival for the Sun, there's gotta be one for the Moon, too! This festival focuses on uniting the rural and urban populations of Manitoba, showcasing local farmers, growers and makers, as well as local musicians! The Festival generally takes place in September, and camping is available – this is one of the last outdoor festivals of the year, so take advantage of the nice fall weather and enjoy good food, good music and good people!
With so many incredible music festivals in Manitoba, it's almost to know about all of them. Have a music festival you want us to add to the list? Get in touch with us, and we'll make sure it appears here; we want everyone to be able to enjoy the incredible sounds of our city and province.