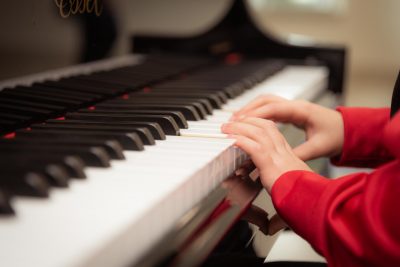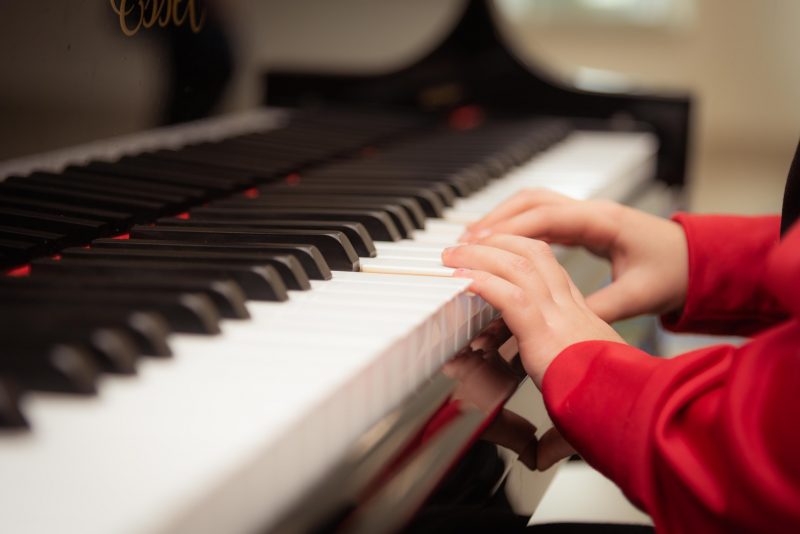 Academy of Music offers both in-home and online music lessons, in order to serve our students better. If you're located in the Winnipeg, Manitoba area, our music instructors can come directly to you for in-home music lessons, and our online Skype music lessons work perfectly for anyone in the world!
In-home lesson benefits:
More accountability: When a student takes music lessons in a class setting, they have the ability to "hide" which allows them to get away with not performing their best, and to also put less effort into practicing since they might feel the other students will help musically carry them. With in-home lessons, it's just you and the teacher – either you practiced or you didn't, and if you're not trying your best, it will be noticeable and there is no one else to blame. This type of engagement helps to build strong discipline and work ethic, which every adult knows are necessary skills to have in life.
One-on-one lesson format: If a student is in a class setting, and they have trouble grasping a concept, it's easy for the class to keep moving forward before the student truly understands. With a private teacher, the student can get the attention they deserve, and the teaching style can be molded to the student's learning ability and speed, which helps foster growth and confidence.
Learn what interests them: In a class setting, the teacher has to teach based on a pre-defined curriculum. Everyone will usually learn the same piece of music, whether or not they find it interesting. With private in-home music lessons, the student has the opportunity to learn songs that appeal to their musical tastes, which helps keep them motivated and the lessons fun!
Lessons to fit learning style: Every person, from children to adults, learns in a different way. Some people learn best from listening, some are more visual based, and some are hands-on. In a class setting, not all of these different learning styles can be met, which is the unfortunate truth. With in-home lessons, the instructor can tailor the teaching style to fit the needs of the student in how they learn, effectively helping them grasp the musical concepts faster, which achieves the greatest success in the shortest amount of time.
Not slowed down by the rest of the class: If a child is naturally gifted, they tend to get bored and frustrated with the speed of the class. When taking private one-on-one lessons, they can progress as fast as need be, keeping the pace in line with their abilities.
More accountability, individualized one-on-one instruction and attention, greater motivation, and the best opportunity for success – private in-home music lessons are hands down the best choice for your child's musical education!
Online music lesson benefits:
As the internet has progressed over the last decade, online music lessons have become an excellent alternative to in-person lessons. Our instructors can only travel so far to do in-home lessons, but using the magic of Skype, you can have tailored face-to-face musical instruction from the comfort of your home, anywhere in the world!
Convenience: All you need is a computer with an internet connection and your instrument, and you're
good to go! All you need to do is arrange a time with your instructor that suits both of you, log into your
Skype account (which is super easy), and start your lesson. With online music lessons, you don't need to
travel anywhere, you don't even have to change out of your pajamas – it's all about you and what works
best.
Freedom to choose your teacher: When you sign up for online music lessons, you get the right teacher
for the job – the one that specializes in exactly what you want to learn. Your teacher will plan your
lessons around your goals and skill level, so that each Skype lesson will be an activity to look forward to
each and every time.
Online resources: The internet is full of musical resources that can help outside of the lesson as well.
Your teacher can help you find what you need, like tutorials that can help you work on specific skills for
your instrument, or more information about the history of music and your instrument. The sky is the
limit!
Cost effective: Online music lessons also help you save money. Chances are you already own a computer
that has internet, plus online music teachers don't have travel costs associated with in-home music
lessons. In addition, the instrument doesn't have to leave the house, and you don't have to travel
anywhere to buy expensive learning materials.
What are you waiting for? Sign up today!