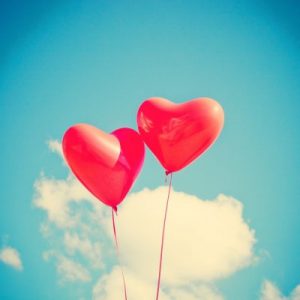 What do you think of on Valentine's Day? Your significant other? Cinnamon hearts? Roses that suddenly cost a lot more compared to any other time of the year? At Academy of Music, we'd like to take this opportunity to remember some of the greatest love songs ever written. It was impossible for us to mention all of them, and we could only scrape the surface, but here are our Top 10 Love Songs, to commemorate Valentine's Day!
I Will Always Love You – Whitney Houston
Although this song was originally written and recorded by Dolly Parton in 1973, the 1992 version by Whitney Houston is the one that most people are familiar with. Whitney recorded her version of the song for the 1992 film The Bodyguard, which starred both her and Kevin Costner. If you head over to YouTube, you'll see that the official music video for the song has been viewed almost 1 BILLION times. That in itself speaks to the power of this love song as one of the most important and effective ever written.
My Heart Will Go On – Celine Dion
Hailing from Canada, Celine Dion released this song in 1997 on her fifth English-language studio album, Let's Talk about Love. This incredible love song serves as the main theme from the movie Titanic. What a lot of people don't know, is that song almost never made it into the movie. After the music was first composed, and the lyrics written, Celine wasn't sure if she wanted to record it. Her manager and husband René Angélil ultimately was able to convince her to sing on a demo version of the song, which was then listened to by the director of Titanic – James Cameron. After playing it a number of times, Cameron approved, and the song was included on the film, making historic waves that aren't seen often.
You're Still the One – Shania Twain
"You're Still the One" was co-written by both Shania and John "Mutt" Lange. The song was written amidst criticisms that her relationship with Lange was solely a stepping stone for her to advance her career. The critical press influenced their intention to write the song, which became one of the biggest love songs of all time.
Still Loving You – Scorpions
"Still Loving You" isn't just a love song, it's a power ballad. German band Scorpions released the song in 1984. The song is a story about failed love, and although the couple recognize that it may be over, they decide to try again. Although Scorpions were considered heavy metal at the time, their performance of this musical delicacy solidified their ability to appeal to the masses, and touch our hearts.
Something – The Beatles
What top 10 musical list isn't complete without a song by The Beatles? "Something" is from their 1969 album Abbey Road, and was written by George Harrison, who is widely viewed by music historians as having the songwriting abilities at the level of John Lennon and Paul McCartney. The Beatles have been, and always will be one of the most influential bands of all time.
Everything I Do (I Do It for You) – Bryan Adams
This song is by none other than our very own Bryan Adams, another legendary Canadian singer-songwriter. It featured on two albums at the same time: the soundtrack for the 1991 film Robin Hood: Prince of Thieves, and on Adams' sixth album, Waking Up the Neighbours (1991). It was a huge hit, and continues to be a relevant love song for today and the years to come.
Somebody to Love – Queen
One of the greatest bands the world has ever seen, Queen, released this hit on their 1976 album, A Day at the Races. Similar to their previous hit "Bohemian Rhapsody", it includes complex harmonies and guitar solos. "Somebody to Love" was written by Freddy Mercury, the band's singer and main songwriter, and was influenced by his love for Aretha Franklin.
November Rain – Guns N' Roses
Guns N' Roses (or GNR for short) released "November Rain" way back in 1991 on their third studio album, Use Your Illusion. The song was written by Axl Rose, and became a huge chart topper around the world. This hard rock power ballad also contains an amazing guitar solo by Slash, one of the greatest guitar players in the world. "November Rain" is also pretty long compared to the average popular radio song, and holds a record of being one of the longest songs to achieve regular radio airplay.
Nothing Compares 2 U – Sinéad O'Connor
Did you know that this song was originally written and composed by Prince? It's true! His side project, a funk band called The Family, released the song on their self-titled album The Family (1985). The song was later made famous by Sinéad O'Connor in 1990, when she covered it for her second studio album, I Do Not Want What I Haven't Got.
"I Can't Stop Loving You" – Ray Charles
This popular love ballad was first written and composed by country singer, songwriter and musician Don Gibson. He first released it in 1958, and since then, it's been recorded by more than 700 artists! Ray Charles covered the song in 1962, at which time it reached number one on the Billboard Hot 100 for five weeks. It's an oldie and a goodie, and one of the greatest love songs ever written.