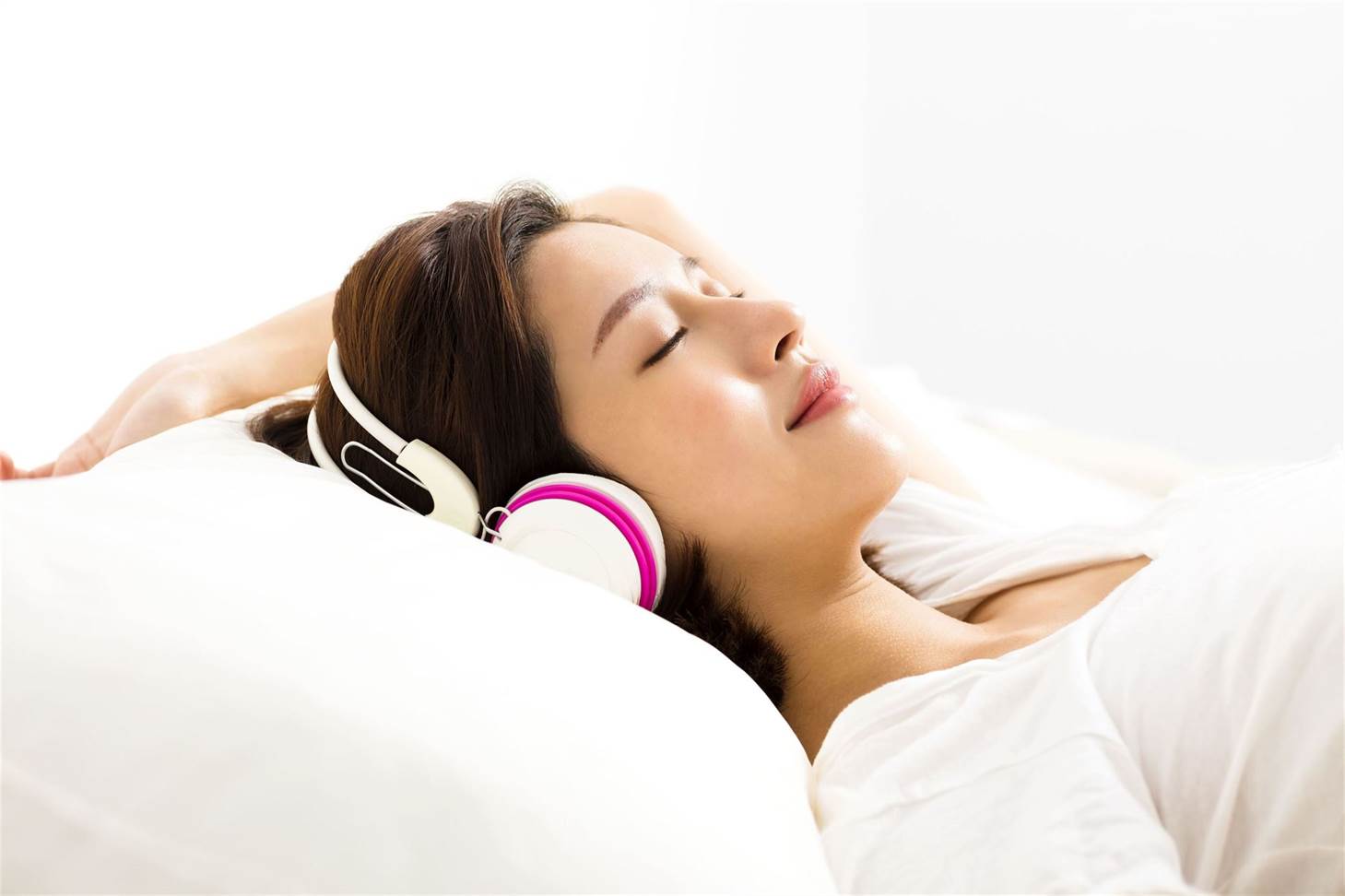 One of my favorite albums of 2018 is DJ Koze's Knock Knock. On one of the most memorable cuts, Music on My Teeth, you hear a man talking about music with a passion so obvious he could be speaking for legions of musicians everywhere. He speaks music, breaths music, lives music; music is so ingrained in him, there's music on his teeth. This should be the goal for any aspiring musician; music becomes a way of life, a way of being, a part of your physical body. It shapes you. Listen to music while you're awake, find it all around you, and listen to it while you sleep.
There's research that shows listening to music can help you fall asleep. A wide variety of genres can be used for this, and the most suitable for many seems to be classical, according to a study on music and sleep; that may be because classical music doesn't have any lyrics, but it strikes me as an odd choice. There are so many exciting moments in classical music, so much build up, that the anticipation might bring me out of a sleepy state, a sudden flurry of loud notes punctuating the stillness of the night. Pop and metal music are often used too; I'm sure pop music would have me dancing in my sheets, and metal would evoke images of demons in my dreams if I somehow managed to fall asleep. For me, ambient music is the music to drift off to, so I was glad to see Brian Eno up there in the list, but to each their own.
The creators of the study found four common threads in why people used music to fall asleep. When music surrounds you day in and day out, you may simply make a habit of falling asleep to music; queueing up a particular track might signal to your mind that it's time for rest. Others find that music distracts them from other noises that might keep them awake; this seems particularly useful for anyone in a noisy apartment. Others find that the music itself has sleep-inducing qualities, or that listening to music changes their physical state to allow them to fall asleep more easily.
Dreaming and music are linked too, and in a way that's none too surprising; when you eat, breathe and sleep music, you dream about it too. Dreams that have music in them are generally regarded more positively than those that don't, but don't worry if you haven't had one; keep playing and you'll get there eventually!
With our Winnipeg guitar lessons, soon you'll have music in your dreams and on your teeth, too. Playing the guitar is so fun, so gratifying that you'll have a hard time putting the instrument down, even in your sleep. Your musical dreams are within your reach with our at home learning system; get in touch with us, and together, we'll make it happen.