Music Lessons in Thompson, Manitoba.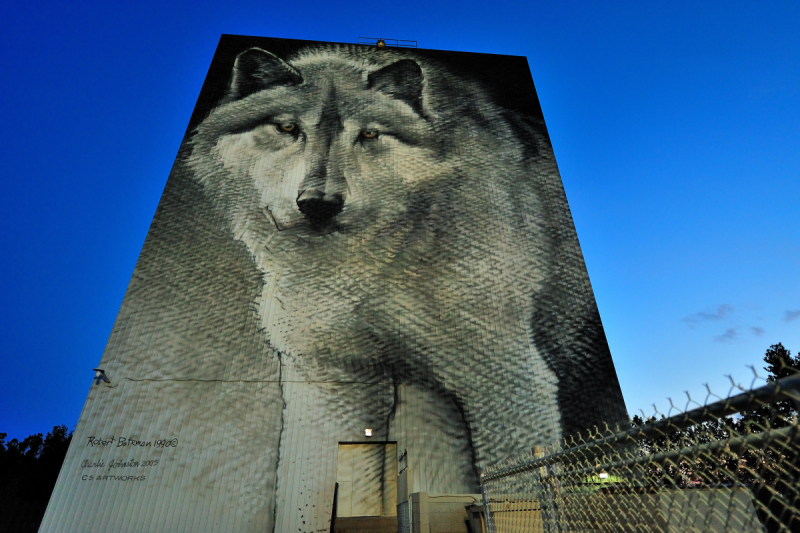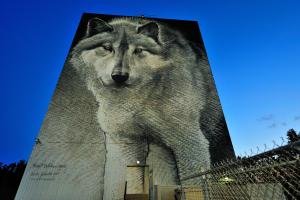 The Academy of Music now offers Online, In-Home or Studio Lessons in Thompson, Mb. The Academy of Music has been offering quality in home music lessons at reasonable tuition rates for over 30 years starting in Winnipeg in 1990. We now offer on-line instruction via Skype or FaceTime as well as in-home and studio lessons in Thompson Manitoba on the piano, guitar, voice, violin, drums, ukulele, flute, saxophone, clarinet, trumpet, trombone, oboe, bassoon, euphonium, tuba, French horn, viola, cello, double bass and electric bass lessons!
It is our mission to offer the highest quality, enjoyable musical education and to make them convenient and affordable for everyone! As we celebrate our 30th anniversary during these unprecedented times, we are happy to offer you a free on-line lesson to encourage you to try it at no obligation. We have found many benefits to learning on-line as most of our students have switched to online learning. Please visit our on-line lessons section for more information.
Thompson, home to over 13,000, is a city that features natural surroundings. In it, you'll find all the amenities that you'll need, alongside wilderness, wolves, and waterfalls. Residents of The Centennial City occasionally catch a glimpse of the Northern Lights (aurora borealis) due to the lack of light pollution, even within city limits. Situated in northern Manitoba, the unique history of this place is captured in The Heritage North Museum. Thompson was originally founded as a mining town. These days, it primarily provides goods and services to surrounding communities. The Hub of the North has been referenced in notable, classic tunes from The Tragically Hip's song "Thompson Girl" to a Les Surveillantes track titled "Thompson". If you live in this city, you'll be happy to learn that Academy of Music offers Thompson music lessons. 
Are you interested in music lessons in Thompson but wary of leaving your home during the pandemic? Academy of Music offers online video lessons. This allows you to learn the intricacies of an instrument in the comfort of your own home. We're happy to offer your first lesson free of charge. This will allow you to decide if music lessons are right for you, with no obligations. Online lessons have other advantages, too – you can forget about organizing travel plans to get to your lessons. Scheduling is quite flexible. Since you'll be using an electronic device to participate, you can easily record the lesson to watch again at a later date. This allows you to absorb the material more fully, and practice the teachings as many times as you want to. You can use the instruments that you own at home during the lesson, a comfort that may help you play more easily. Finally, online lessons are the safest way to learn during a pandemic – they allow you to reduce your contact with the outside world.
Guitar Lessons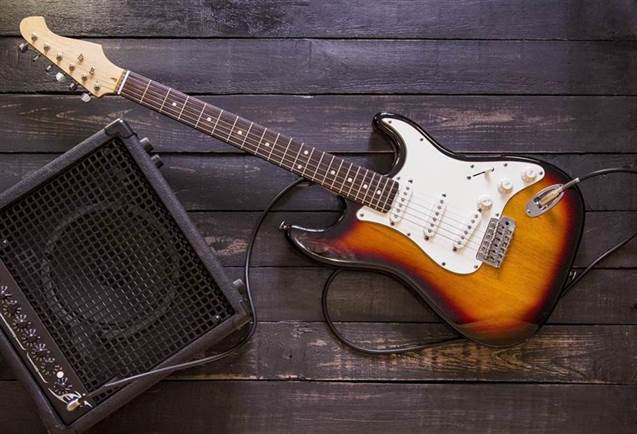 Set within the Canadian Shield, Nickel City is diverse and multicultural. The same can be said about the various genres that the guitar can be used to play. It suits virtually any style, whether that's blues, folk, or rock and roll. At Academy of Music, we offer Thompson guitar lessons either at home or online. Those interested in classical music may be interested in The Royal Conservatory Classical Guitar program. Our teachers will help you prepare for these challenging exams that require precise technical accuracy and emotional depth. For those who are just starting to play guitar, you will enjoy Alfred's Basic Guitar Course, which is designed to make this learning process easy and fun. Are you a fast learner? Then you may be better suited for The Hal Leonard's Fast Track Guitar Course, which teaches a variety of techniques and styles. The guitar is a timeless instrument that will never be out of fashion; its harmonious strings can be heard in songs on every radio station. For strummers of all skill levels and styles, we have instructors that can help you hone your craft. Master scales and conquer chords with our guitar lessons in Thompson! 
Piano Lessons
Few sounds can compare to the divine elegance of a piano. Many pianists find this instrument therapeutic, since it allows them to channel difficult emotions into their music, from sadness and frustration to joy and awe. Academy of Music offers Thompson piano lessons. Young learners will enjoy Alfred's Premier Piano Course, designed for children ages 6-12. It makes learning the piano fun and engaging with games, flashcards, and puzzles. We also offer Alfred's Adult Piano Course which teaches the fundamentals of playing this instrument. Experienced players who are preparing for the RCM examination will benefit from our Royal Conservatory Piano Course, which is aimed to prepare students for this challenging test. Our piano lessons in Thompson will help you grasp the challenging concepts that come along with this instrument. The experience of learning the piano is both demanding and rewarding. It will teach you a new skill that you can use to play your favourite songs or even write your own. Music brings people together. You can play chords that will harmonize with the howling wolves in the wilderness surrounding Thompson. 
FAQ:
What is your cancellation policy?
We ask that you notify us at least 24 hours in advance if you need to cancel a lesson. Then, you'll be able to move your scheduled lesson to a later date. Since we understand that scheduling conflicts can happen, we offer 3 make-up lessons per year. 
Should I purchase my own instrument?
While it isn't required, purchasing your own instrument is the best way to truly dedicate yourself to your practice. It will allow you to master the material that you learn at Academy of Music. 
How many lessons are required to learn an instrument?
The answer depends on the person. It may take you more than 10 lessons to feel comfortable playing an instrument. Don't worry about whether you think you're progressing too slowly – we all learn at different paces. 
What are the benefits of music lessons?
When you commit to music lessons, you'll produce melodies that are as beautiful as the Spirit Way Trail. 
Which instrument is best for a beginner?
Many beginners are drawn to the piano and guitar. This is partly because these instruments are featured in many popular songs, so it's easy to find the passion to play them. You can strum or plunk along to your favourite tunes! The best instrument for you will always be the one that you feel most inspired by – it will help you find the motivation to practice regularly. 
Do you offer trial lessons?
Yes – and if you sign up for online lessons, your first one will be completely free! 
What ages do you teach lessons for?
Since our lesson plans can meet you at any skill level, they are suitable for a wide range of ages. From children to seniors, everyone can enjoy the benefits that learning music has to offer. 
How do I sign up?
On our website, we have a registration form that you can fill out to begin your musical journey. With lessons from Academy of Music, soon you'll be composing pieces that are as beautiful as the sights at Pisew Falls.