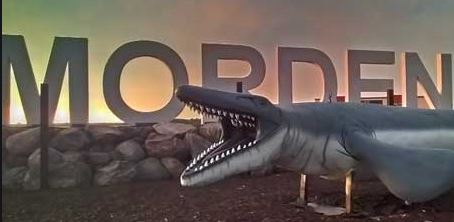 The Academy of Music now offers online lessons in Morden, Mb. The Academy of Music has been offering quality in home music lessons at reasonable tuition rates for over 30 years starting in Winnipeg in 1990. We now offer on-line instruction via Skype, FaceTime or Zoom in Morden Manitoba on the piano, guitar, voice, violin, drums, ukulele, flute, saxophone, clarinet, trumpet, trombone, oboe, bassoon, euphonium, tuba, French horn, viola, cello, double bass and electric bass lessons!
It is our mission to offer the highest quality, enjoyable musical education and to make them convenient and affordable for everyone! We have found many benefits to learning on-line as most of our students have switched to online learning. Please visit our on-line lessons section for more information.
There's a reason Morden's been declared a Cultural Capital of Canada. The Cripple Creek Music Fest, Back 40 Folk Fest, and, of course, the Corn & Apple Festival – with so many events celebrating music and culture, you always have something fun to do in Morden.
Morden's rich musical heritage goes beyond festivals, too. Artists like Loreena McKennitt were born and raised in the City, and have brought Morden's influence to a much broader audience.
We're proud to be a part of Morden's musical heritage – we've offered music lessons to Manitobans for 30 years. The best time to learn an instrument is yesterday – the second best time is today.
Music Lessons
Learning how to play music comes with so many benefits. One of the best things about music lessons is you're never too young (unless you're a baby) or too old to learn music.
Let's talk about the tangible benefits of music. No matter which instrument you learn, you'll see several cognitive benefits. You'll be learning a new language, memorizing songs, expanding your creative thinking, and honing your patience and timing.
There are physical benefits, too. You'll learn to control your breath, even if you're playing an instrument that doesn't require you to blow or sing – breath is one of the best ways to keep rhythm. You'll also become more dexterous as you learn to play notes.
Then, of course, there are the social and emotional benefits of learning music. Music is all about connection – it has been with us since before written language, and you can find it across all cultures. You can use music to connect with times long past, to connect with the people around you, and to connect to your own emotions. Music can stir things deep within us, whether we're playing it or listening to it, and learning how to play an instrument can make that connection even deeper.
Why learn music with a teacher instead of, say, looking up a tutorial of your favourite song on YouTube? There are almost too many reasons to list, but here are a few:
Your lessons are customized to your needs.
Your instructor will be able to correct things a YouTube tutorial can't see, like posture.
You'll be able to learn things that aren't available on online courses.
Piano Lessons
The piano has been key to the development of Western music – what's more, it's a blast to play, and a breeze to compose with. There really isn't a style of music that the piano can't play – from romantic sonatas to rock songs, pianos are great for players of all kinds. Whether you're an experienced pianist or someone who doesn't know the difference between the black and white keys, we've got courses for you. Royal Conservatory classes, custom courses – we'll teach you piano at your pace, with lessons tailored to your needs.
Guitar Lessons
Whether you're looking to play pieces of the folk canon, drone music, or anything in between, we've got guitar lessons for you. You can master the classics and take Royal Conservatory exams, you can take customized classes, or follow along with one of our pre-made lesson tracks. The portability and versatility of the guitar makes it great for social gatherings, and it's hard to imagine the 20th century without guitar music.
Drum Lessons, Voice Lessons, and More!
All our instructors are passionate about music, and we've got teachers for all kinds of different instruments. Ever caught yourself singing in the shower, and thought "I sure do like my voice", and considered taking it to the next level? We've got voice lessons for all of your vocal ambitions.
Love to tap your toes to the rhythm or drum your hands on whatever surface is nearby? Follow those impulses and take our drum lessons.
Or peruse the many different instruments we can teach you. Chances are, if it makes music, we can teach you how to play it.