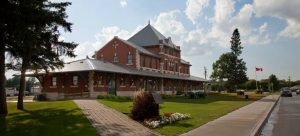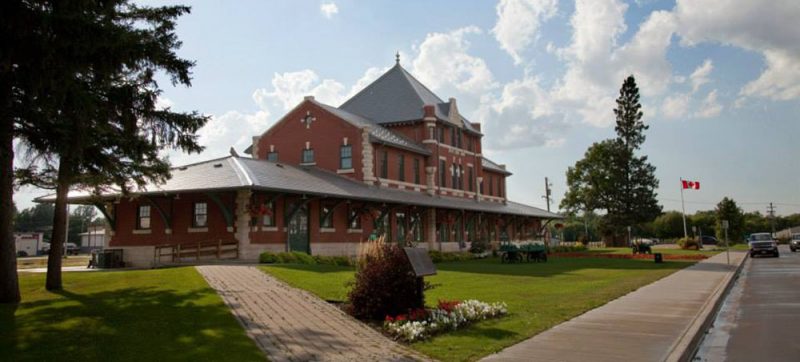 The Academy of Music now offers Online Lessons in Dauphin, Mb. The Academy of Music has been offering quality in home music lessons at reasonable tuition rates for over 30 years starting in Winnipeg in 1990. We now offer on-line instruction via Skype, FaceTime or Zoom in Dauphin, Manitoba on the piano, guitar, voice, violin, drums, ukulele, flute, saxophone, clarinet, trumpet, trombone, oboe, bassoon, euphonium, tuba, French horn, viola, cello, double bass and electric bass lessons!
It is our mission to offer the highest quality, enjoyable musical education and to make them convenient and affordable for everyone! We have found many benefits to learning on-line as most of our students have switched to online learning. Please visit our on-line lessons section for more information.
To speak of music in Manitoba without Dauphin is almost impossible. The city's rich Ukrainian heritage brings us Canada's National Ukrainian Festival every year, and Dauphin hosts one of Manitoba's biggest music festivals – Countryfest. It truly is one of Manitoba's most important musical hubs.
Sadly, festivals can seem like a distant memory right now – nonetheless, the desire for live music is strong. It's in our blood. Now is the perfect time to learn a new instrument or hone your singing voice. Now is the perfect time for music lessons.
Why Music Lessons?
The why of music can seem obvious – music predates recorded history, and it seems to be a cultural universal. In other words, everyone in the world loves music, and we've loved it since before we can remember.
Playing music is one of the most gratifying things you can experience. We can list off the skills you'll learn: Yes, you'll become more dexterous. Yes, it can improve cognition and memory. Yes, you'll grow creatively, and become more in touch with your emotions. Yes, you'll learn to practice hard, and feel the gratification that comes from mastering a piece you've struggled with. You might even improve your breathing, and learn to relish in the power of stillness and silence.
All of this is true, and more. More than the skills you'll learn, however, in music you'll find the power of connection. You'll connect with yourself, with your instrument, and with the piece you're playing. You'll learn to bond with your audience, and with other people in your band. You'll connect with the history of music. In a time where so many of us feel isolated, this level of connection feels incredible.
You'll also connect with your instructor – and thanks to the power of the Internet, we can connect with you online. That means you don't have to worry about planning a trip out to see us – music can readily be taught with nothing more than an Internet connection and a webcam.
Piano Lessons
There's a reason so many legendary singer-songwriters gravitate towards the piano – it's an excellent instrument for composing one's own music. Whether you're a burgeoning beginner pianist or a seasoned pro, our instructors will be able to help you grow to the next level. From Royal Conservatory of Music courses to custom-made lessons to suit your needs, you'll learn theory, practice, and everything in between.
Guitar Lessons
Imagine Countryfest without guitars – wouldn't be a very good festival, would it? Manitoba and guitars are deeply intertwined, from Lenny Breau to Neil Young. Whether you're looking to play traditional folk music, country, metal, or anything else, we've got lessons for you. Royal Conservatory courses, custom lessons – everything a guitarist might need to learn and grow. It doesn't matter how old you are, or how experienced you are – anyone can play guitar!
Drum Lessons, Vocal Lessons, and So Much More!
Learning the piano doesn't suit your fancy? You might decide that instead of banging on 88 keys, you want to bang on drums all day. That's great – we've got incredible drum instructors here to teach you!
Want to let your voice soar to the heavens? Whether you're looking to front a band, sing in the opera, or just nail your next karaoke night, our vocal lessons can take your unique gift (everyone's voice is beautiful, because everyone's voice is their own) to the next level.
Or maybe you want to learn the ukulele! The violin, perhaps (though you might call it a fiddle)! We have instructors who are passionate about teaching a wide variety of different instruments, and they're all experts in their own right.